Hayley Bomford – Multiples Otago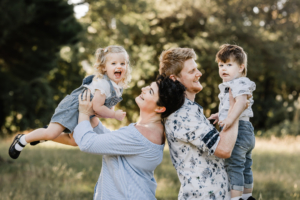 Nominated by – Elyse Blacow – Multiples Otago
What Elyse had to say …
Hayley is the ray of Sunshine that every club needs. Her enthusiasm for the Club and for her role is infectious. She never stops striving for the best for all our Multiples Whanau. She is always on the look out for ways to help not only the Members, but the Committee as well. If you need something, Hayley is your girl. Hayley was thrust into the position of New Parent coordinator at a time we saw an influx of dozens of new members in a VERY short space of time. She took it all in her stride creating so many beautiful packs with such love and care. Her ability to position herself as a safe place for our families to just 'be' has to be seen to be believed, her demeanor is so comforting at a time when thats exactly what you need. Hayley makes time for anybody who needs it, is at the forefront of every event to lend a hand and is across so many facets of the Club – much more than just those of her role alone. There are laughs aplenty too! She never stops streamlining, brainstorming or giving back. We are honored to have her as part of our Multiples Otago Committee family.
https://multiples.org.nz/wp-content/uploads/2020/08/MNZ-VOM-Winner-July-1.jpg
2625
5000
Desiree Morgan
https://multiples.org.nz/wp-content/uploads/2019/05/Multiples-NZ-Horiz-rgb-e1504228572956.png
Desiree Morgan
2021-11-08 21:12:32
2021-11-08 21:12:32
VOLUNTEER OF THE MONTH - WINNER JULY 2021 .