Jo Austin-Smith – Multiples Auckland Central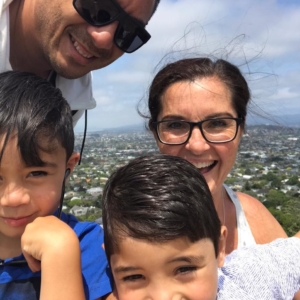 Jo was nominated by Anna Winn.
Anna says:
Jo's bubbly and energetic personality has has helped revive our playgroup attendance numbers. She has taken time to get to know all our playgroup families and is always there to offer them a listening ear and pieces of advice. Despite her own boys starting school this term, Jo has remained committed to the Playgroup co-ordinator role and will continue the role until the end of this year to ensure a good handover with the person taking over. This will ensure our playgroup numbers and high level of engagement with our members will continue in to the new year.
Jo has also taken on the role of organising our multiples SPACE groups this year. By liaising with the Parenting Place and encouraging MAC members to register, 8 MAC families started the Twins SPACE group this term. Jo is attending the group every week to provide hands on support to the mums, support which is greatly appreciated by the two facilitators Trixie and Heather, allowing them to focus on delivering the content of the programme.
Jo has volunteered a number of hours each week to support the running of playgroup and the SPACE group. By doing this she is actively supporting over 15 multiples families each and every week. By doing so she is providing a supportive and inclusive environment for them to make relationships with other twin parents, relationships that will hopefully provide them with a support network for years to come.
https://multiples.org.nz/wp-content/uploads/2021/01/MNZ-VOM-Winner-Nov-scaled.jpg
1344
2560
Desiree Morgan
https://multiples.org.nz/wp-content/uploads/2019/05/Multiples-NZ-Horiz-rgb-e1504228572956.png
Desiree Morgan
2021-01-03 19:58:40
2021-01-03 19:58:40
VOLUNTEER OF THE MONTH - WINNER NOVEMBER 2020