Congratulations to :
Fei Hsia & Phil Cahill
Multiples Otago-
Fei Hsia and Phil have been members of Multiples Otago since their twins, Nathan and Alec were born late 2014.
Since then, Fei Hsia has become a General Committee member. Alongside Fei Hsia, her husband Phil has been and continues to be an integral part of the club.
As a unit, these two pick up the odd jobs, and are ready to connect with people when it makes geographic sense for them to do so and also, adding a layer of knowledge and unique thought process at a committee level. This is of much value. They are at every playgroup as a whānau, helping to cater, provide spare hands, managing logistics, and always with an empathetic ear.
As both Nathan and Alec have grown older, they too have become a part of these Playgroups and alongside their younger brother Liam, Nathan and Alec take on their roles as pack up crew very seriously and with minimal hesitation. You will find them with cloths and brooms at the end of any playgroup, while Phil and Fei Hsia are helping the last few members get their children to the Car, or helping clean up in the kitchen.
The Cahill family are an example of a generational commitment to our cause.
Knowing that when they faced their own challenges at the beginning of the lives of their own Multiples the club was there for them, is the driving force behind why they continue to get behind Multiples Otago. It is because of whānau like Team Cahill, that the club will continue to be here in the future.
I am nominating on behalf of our entire committee, with the support of many of our members, with a nomination long overdue.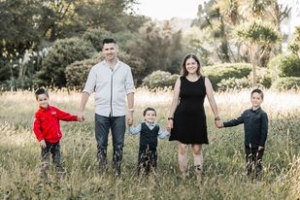 Also congratulations to our other nominees for April
Hannah Barnao- Multiples Hutt Valley
Jessamy and Will- Multiples Canterbury
https://multiples.org.nz/wp-content/uploads/2019/05/Multiples-NZ-Horiz-rgb-e1504228572956.png
0
0
Desiree Morgan
https://multiples.org.nz/wp-content/uploads/2019/05/Multiples-NZ-Horiz-rgb-e1504228572956.png
Desiree Morgan
2023-05-19 21:08:27
2023-05-19 21:08:27
Volunteer of the Month April 2023